At SiteWise, our leadership team is made up of trusted industry experts with decades of experience. Some members started their careers on the ground floor and have seen the company evolve and thrive firsthand.
As leaders at SiteWise, we strive to support both our customers and our employees in their diverse needs. We equip our workforce with the training and tools they need to deliver superior quality, safety, and production in the field. Our seasoned leaders are dedicated to exceeding the expectations of our customers and developing the next generation of leaders through industry-leading safety, project management, and quality assurance programs.
---
Steve Olson
President
Steve Olson joined the Peak team in 2022 as the Executive Vice President of Operations and Safety. Steve was selected to lead SiteWise in January 2023. He brings an extensive management background in Gas Utility construction with a focus on Operational Excellence.
Steve is the former Vice President of a national gas utility and integrity contractor and has held Director-level positions with Wood Group USA and Elkhorn Holdings.
Steve began his career in Operations and later moved into Management roles with increasing responsibility over a 15-year period. Steve has played a key role in his previous employer's new market acquisition strategy by focusing on client relationships, work execution planning, and developing programmatic solutions to field problems.
Steve graduated with a bachelor's degree from the University of Arizona and maintains active membership in several national trade associations.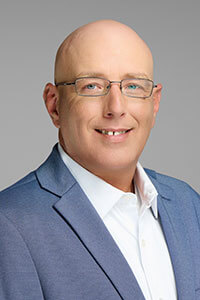 Danny Gregg
Director of Operations
Ernie Sanchez
Vice President
Ernie is celebrating his 10th year with SiteWise as an example of the mobility of talented employees within our company. Having previously worked in the HVAC industry, Ernie began with SiteWise as a Meter Technician, then became a foreman in our New Construction department. He worked as a Project Manager and then as a Supervisor and later Superintendent in our Reconstruction group before becoming General Manager. He assumed the role of Vice President of Operations in October, 2019. Ernie is a member of the Midwest Energy Association.
Jarret Schaub
General Manager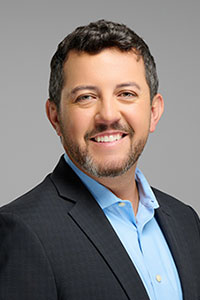 Michael Arias
General Manager
Sylvia Guadagnoli
Human Resource Director
Tim DeJarnette
Director of Safety
Tim has a demonstrated history of working in the utilities industry and brings with him to the leadership team 19 years of experience in Telecom and 20 years of experience in natural gas. Tim is skilled in Gas, Management, Contract Negotiation, Leadership, and Contract Management. Prior to joining SiteWise, Tim was a Construction Supervisor, Manager – Gas Compliance, and Director of Operations – Gas.
Tim has an associate degree in Liberal Arts and Science from Victor Valley College and Antelope Valley College in California.
Evonne Elliott
Controller
Evonne Elliott joined the accounting team at SiteWsie in November 2021 as an Accounting Manager and was promoted to controller in 2022 where she leads the AP, FPA, Payroll and Billing teams. She brings with her a broad experience in the construction, manufacturing, property management industries.
Evonne began her career in the accounting divisions of a manufacturing and property management company working with mergers and acquisitions of trusts and overseeing property development. She designed and led multiple process improvement and automation implementations.
Evonne earned bachlor in business administration and music from Principia College, and a master's in accounting. She is currently pursuing her CPA certification.
Shane Rajewich
Fleet Manager